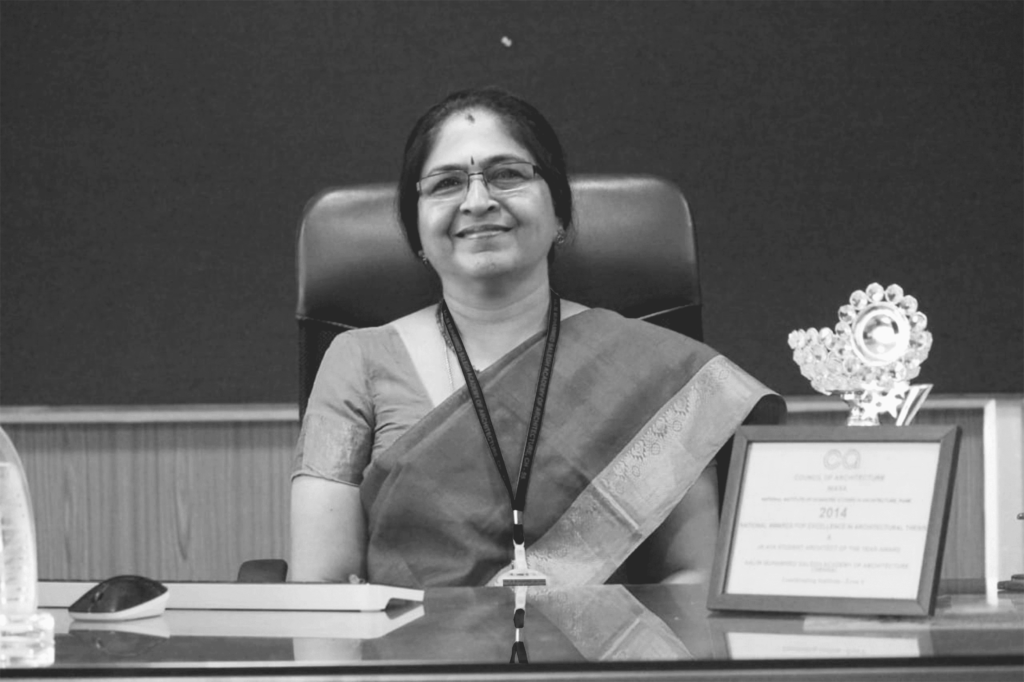 With 35 years of combined experience from the Industry and in the field of Academics, Prof.Uma Ramanathan has good experience in mentoring, motivating and developing students and young teachers to reach their potential.
Prof.Uma has secured both B.Arch as well as M.Arch from School of Architecture and Planning, Anna University. She also has a PhD in Study of Open Spaces in Chennai City from Anna University. She has held top academic positions such as Principal of various architecture schools and also sports a brilliant career with senior positions in leading firms. She also held her own firm called Umas Studio in Chennai between 2007 and 2015, wherein, she has designed projects of various scales and typologies across the city. She has been awarded Best Teacher for 4 consecutive years, between 1998 and 2004.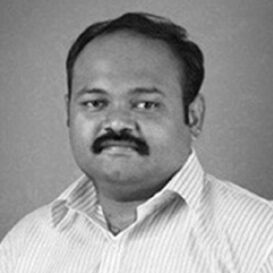 A strategist, visionary, and a brilliant mentor, a Post Graduate with specialization on Housing, he is also the Principal Architect of his own practice, Lokesh and Associates and has numerous Residential, Interiors and Public Projects to his credit. He has been an architect developing Integrated Architecture since 2007.
His attitude and vision is known to be loud and clear. He has a broader vision for the department and shows immense enthusiasm and not only dedicates his effort and time towards its expansion and betterment but also in empowering the faculty.
The key architect for designing and developing various infrastructure initiatives of the SRM campus, he is a multitasker and balances his time between academics and professional practice effortlessly. He is the recipient of the Construction Academy Award for Housing in 2019. He also has few of his projects published in reputed Architecture magazines.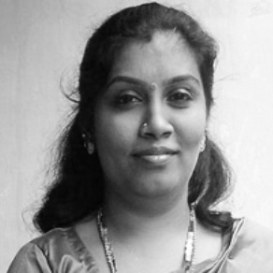 B.Arch. M.Arch
vijayasv@srmist.edu.in
With strong industry and academic background of more than 19 years, she has expertise largely on residential projects and has worked for reputed construction companies.
She has completed her Masters on Housing with her thesis awarded as the Best thesis award.
Her proposal on 'Flexible house - low-cost housing for migrant workers' was selected and displayed in the exhibition conducted by Goethe Institute, Chennai
Her passion for Vernacular architecture has motivated her to publish various research articles in national and international journals. She has also submitted research proposals for Department of Science & Technology. She has constantly upgraded her skill set by attending various training programmes organised by premier institutions.
Her mentoring of students in developing them as a wholistic professional, which she considers as her strongest skill set, is highly displayed in their unprecedented involvement in various activities for UNESCO and other national level competitions.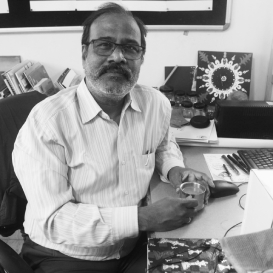 B.Arch. M.Arch
venkatep2@srmist.edu.in
A graduate from SAP, Anna University, 1986 batch and a post-graduate in general architecture, he is a professional with experience of more than 30 years with notable years in Singapore. He has been part of the design team that won the SBI Regional Headquarters Design Competition and Landscape Design of the year 2009.
Having served as the Head of the Department of Faculty of Architecture, PMIST, Thanjavur and founding Dean of RVS KVK SOA, Trichy, he has been a pioneer in educating students in the most simplified concepts.
He has handled a wide spectrum of projects from Residential to Offices, Institutional to Industrial and Landscape to Interiors with complete finesse.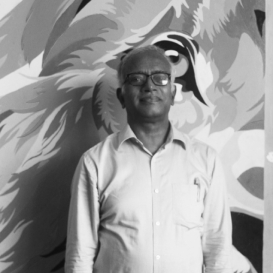 B.Arch. M.Arch
ravin1@srmist.edu.in
Alumni of Anna University, he has an extensive academic and industrial experience of over 40 years in Architecture and its allied sectors.
Being versatile in a spectrum of the creative sphere has created a niche for himself parallelly in Graphics Design, Photography, Creative Writing, Financial Market Technical Analysis, Software Algorithms for Financial Markets and so on.
His enthusiasm to share his professional experience and knowledge with students and his passion towards teaching is well displayed in simplifying difficult but interesting concept.
He has been actively delivering lectures and conducting workshops in Rotary and Lions clubs, Builders Association of India, Indian Institute of Architects - Trichy & Pondicherry Chapters.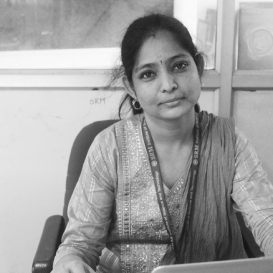 B.Arch. M.Arch
shanthim2@srmist.edu.in
She has a masters degree in Architectural Design and has an academic experience of more than a decade. A creative architect, she has been imparting her experience through many innovative methodologies in teaching. With over 15 years of experience in industry and academics on varied subjects like Design Pedagogy, Heritage Urban Environments, Contemporary Architecture, she has enthusiastically participated in various training programs to enhance her academic skills.
She has guided students in preparing a compiled study report about Paramadaiyanpatti village and submitted the same to the District Collector of Madurai.
She has published several papers on heritage & conservation and has attended and organised several workshops & conferences and has conducted technical workshops in various institutions.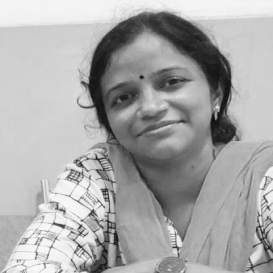 B.Arch. M.Arch
yogaprig@srmist.edu.in
An academician with 15 years of teaching experience, currently pursuing her doctoral programme on Urban Studies, has many publications in Scopus Indexed Journals to her credit.
Her presentations on varied topics of architectural theories and design pedagogy have a wide global response and have been acknowledged with more than 1.8 lakh views and downloads.
The Rural studio on Tiruvasi Village by students under her able guidance received the Best Academic Work of the year award organised by the Kattumana Thozhil Magazine.
Over the years, she has gained a deeper understanding of various aspects of Temple Architecture and has created a keen interest among the students to pursue further study on the same.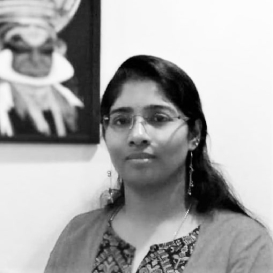 B.Arch. M.Arch (Int. Arch.), A.I.I.A
sankeers@srmist.edu.in
An enthusiastic, creative and motivated architect with thirteen years of experience in architectural professional and teaching, she is specialized in handling residential interiors and has been exploring extensively on healthcare architecture.
She has successfully completed numerous projects with commendable client rapport and team management.
A university topper in academic excellence, she holds a masters degree in Interior Architecture. She shows an exemplary dedication towards theoretical, practical and innovative teaching methodologies.
She has an uncanny ability to foresee a potential problem and essentially nip it in the bud preventing unexpected hurdles from delaying the studio project's ultimate implementation.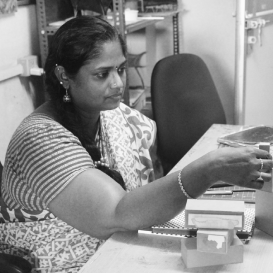 Ar.Manju Arjunan
Associate Professor
Ar.Manju Arjunan is working as Associate Professor in SRM SEAD from July 2021 onwards. She holds a Bachelor degree, B.Arch from Madras University in the year 2001 and M.Arch in Interior Design from JNTU, Hyderabad in the year 2009 and M.sc in Sustainable development from Sikkim Manipal University in the year 2009-Distance learning.
She has 16 yrs of Teaching Experience from JNFA University & Anna university Affilated colleges. Currently she is pursing her doctoral studies at Anna University, Chennai on Sustainable Material Application & Built Environment – Hot & humid Climate. She has active research interest in the field of Climate analysis, Energy Efficiency, place making multi sensory architecture & built environment . She has co-ordinated as Content Writer E-pathshala-MHRD (NME-ICT) Production of courseware in M.Arch Post Graduate courses. Published article " INTERNATIONAL JOURNAL OF ARCHITECTURE (IJA) ", Volume 6, Issue 1, 2020. " Climatic effect in various housing typology with cultural diversity -ravanasamudram " in Scope Database.
She has presented in National seminars and in International Conference around the state as part of her research and also Coordinated various Workshops during her academic teaching.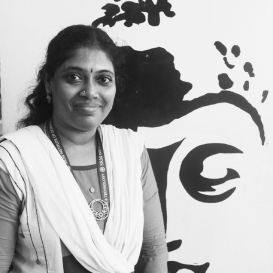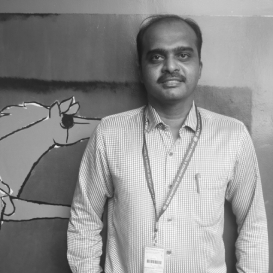 Ar.N Ramesh
Associate Professor
Ar.N Ramesh started his career in Shilpa Architects and Interior Design, Adyar, Chennai.
He is experienced in handling design projects of residences, shops, banks, corporate offices right from concept stage to execution. He also has experience with architectural design of residential, commercial, industrial and community service buildings and thorough knowledge on estimation, material knowledge and furniture design.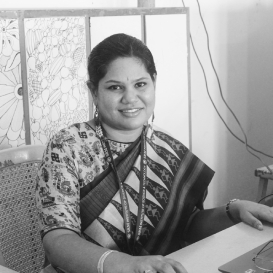 B.Arch, M.Plan
Vaidehi.ep@srmist.edu.in
"Enhancing human environments"
She believes in advocating & designing spaces, places & habitats which
enhances the quality of human environments. Being a university topper
with gold medals from architecture and urban planning from Anna
University, she likes to reach out to the pupil's interests to bring out their
academic excellence.
As an architect & urban planner she has 12 years of experience in the
industry, having worked with international firms as well. She has been an
academician in the last 3 years. Her varied fields of interests include urban
planning, designing smart urban environments and healthcare architecture.
She had been in the team of consultants who prepared the master plan for
Andaman, Nicobar & Havelock & Neil Islands. She had guided an urban
design studio which submitted a smart city proposal to Govt. of TN. While
at the industry she has handled small to large scale residential,
commercial, corporate and healthcare projects. She actively writes in
journals and magazines on urban issues like traffic hauls and urban clarity
& identity. She is highly enthusiastic, motivated, multitasking, self- driven.
While not at work she is busy cooking or at embroidery.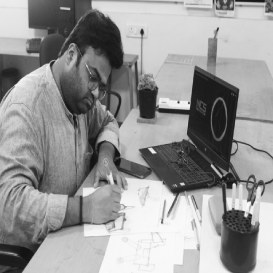 Designer and Architect
yuvarajp@srmist.edu.in
Yuvaraj strongly believes in himself and certain fundamental principles – righteousness, equality, love, trust, cleanliness and discipline. He is a sports enthusiast and a nature lover.
"Design creates culture. Culture shapes values. Values determine the future."- Robert L. Peters
At present, he is working as Assistant Professor in School of Environment, Architecture and Design, SRM IST Ramapuram campus, Chennai. He is doing his PhD in Architecure from SAP, Anna University Chennai. Yuva has a Master's degree in Design and Bachelor's degree in Architecture. He worked as a senior designer and then as a design head in Lead MNC company in Bangalore – INTELLIGENT COMPUTING CHIP and also worked several projects with Tamilnadu government, Airport Authority and CMRL – TANSIDCO TRADE CENTRE, Hosur and KATHIPARA URBAN SQUARE, Chennai. His areas of interest include Product design, visual communication design, architecture and design research with special focus on Materials.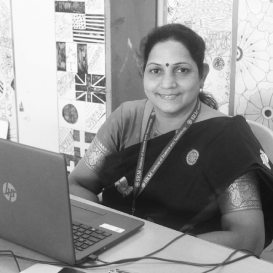 B.Tech, M.Tech
shobhanv@srmist.edu.in
An Autodesk Authorized professional, she is an industrious and passionate mentor and possesses excellent architectural software skills.
She has trained many architecture students & professionals on improving their digital drafting and presentation skills. Over the years, she has been a part of several prominent projects including residences, apartments, commercial buildings, schools, resorts, etc.,
She largely handles Studio based courses such as Building Materials and Construction, Working Drawing and other Construction Technology-based courses.
Her keen interest in improving her qualification and upgrading herself to the present has always elevated her teaching skills much beyond the expectations.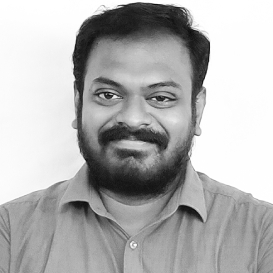 B.Arch. M.Arch
narayanm1@srmist.edu.in
Alumni of SRM-School of Architecture and Interior Design with an experience of 8 years, he pursued his Masters specialising on Building Management. His interest in software development has always allowed developing an automation circuit.
He participated in Birla Yuvaratna competition and has also attended an international conference organised at NICMAR. His mentoring has assisted the students to win the trophy in Construction Industry Awards 2019 and various other such competitions.
He is currently engaged in the design and construction of various residential and commercial projects.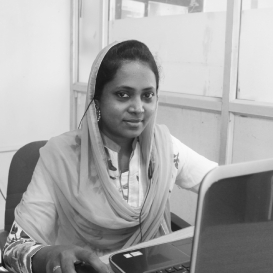 .Arch. M.Arch
syedali@srmist.edu.in
"Whatever good things we build, end up building us"
An example true to the above positive note, the architect completed her undergraduate at Measi Academy of Architecture and is currently pursuing Masters Executive programme in Architecture.
With over 10 years of experience, she has handled various small & large scale residential, commercial and institutional projects starting from the preliminary concept stage till the project hand over by way of active coordination throughout the entire construction phase.
Her constant quench for knowledge was the motive behind her taking up teaching as her profession and she strongly believed that teaching provides a forum for learning and sharing.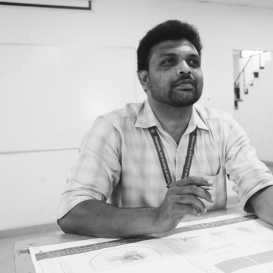 B.Arch. M.Arch
dileebam@srmist.edu.in
Architect, Academician and an Entrepreneur.
Started his career as an Academician in 2015 with an aim to reiterate the andragogy of Architectural education. Dynamic, Organized, flexible, Creative and committed, he has embodied himself to his role as student body organizer and has been successful in improving the quality of student life at our campus.
He actively encourages and nurtures the students to get involved in various activities, both curricular and extracurricular events to muster their overall personality development.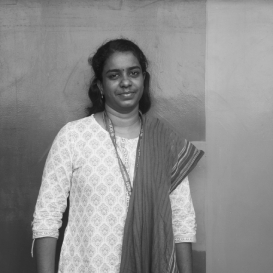 Ar. Shalini Kumari working as Assistant Professor. having a total experience of about 14 yrs. out of which 7 yrs is industrial. She is one of the managing partners of the company BOFFO TECH SERVICES which was started in June 2017. They do a variety of projects starting from residence to hospitality projects. She has completed her under graduation in PMCTW AND post-graduation IN SRM university and currently pursuing a Ph.D.
A Vibrant Architect & Enthusiastic Academician with more than 7 years of Experience in Teaching both Architecture and Interior Design with a Gold Medal - Master Degree specialized in Architectural Design from SRM Institute of Science and Technology. She has 5years of Teaching experience at SRM IST and has coordinated various events and activities.
Her areas of specialization include Adaptive Reuse, Conservation of Heritage Structures, History of Architecture, Contemporary Design & Behavioural Architecture. She has taught various subjects in the School of Architecture and has constantly upgraded her skills by attending several Development programs, workshops, and courses in her area of interest.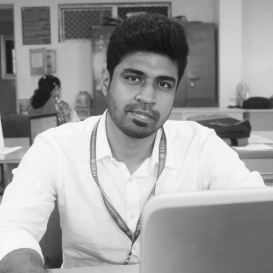 Growing up rummaging through his LEGO sets and building structures as a kid, Alex found a passion for design at a young age. Having earned his Master of Architecture (AD) from SRM University, Kattankulathur. With strong skills in modeling, drafting, and design, he has always been drawn to take on complex problems that require elegant and unique solutions.
He also specializes in the art of calligraphy and ink-rendering.
For a long time, Alex has always wanted to work with people of different generations for
having a healthy and challenging exchange of ideas. He has a yearning to mold the raw and exciting creativity of young architects. His dream is to usher in a future where innovative architectural spectacles are consigned to every household in society.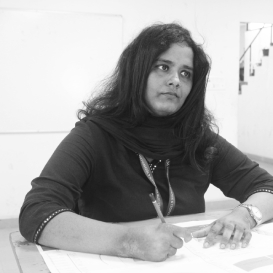 Her passion for Architecture was identified when she was young. So she chose to pursue architecture and soon realized that learning architecture gives her immense eternal joy and satisfaction. Nivedha Raghu K ( B.arch, M.arch From Manipal University, KA) an Architect and Urban Designer who believes that true relevance lies in how form and function add to the performative qualities of architecture. she is a freelancer and also has one year of experience in teaching. She has presented her research papers at national conferences. Her knowledge and interests include environmental management, Urban governance, the Preservation of Public Spaces, and Public Participation. She has also worked and helped publish a book on buildings of Bangalore from the Adaptive Re-use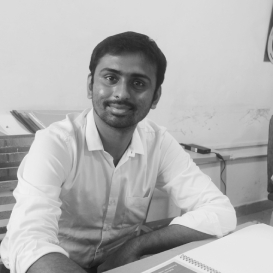 He holds 3 years of industrial experience in architecture and has earned a master of architecture from Measi College of architecture. His expertise lies in services, advanced building construction, and technical-based designs. He imparts his practical experience and technical knowledge into teaching. His multi-disciplinary background, coupled with his competence in conceptual and strategic design, enables him to understand architecture inside out.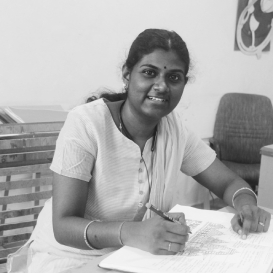 Ar.Pongomathi
Assistant professor
Ar.Pongomathi, holds a Masters Degree in General Architecture. She has a vast experience of 8 years in the profession and as well as teaching. After successful stints in various other universities she has joined SEAD in the year 2021. Her specialization is in Traditional and Vernacular Architecture and her forte is in South Indian Temple Architecture.
She has great interpersonal skills and has the ability to pay personal attention to each and every student of her. Student welfare and their knowledge assimilation is her motto and she strives to excel towards the same.
One of her paper has been published by Indian Journal of Traditional Knowledge (Impact factor 0.757) in 2021 and has received rave reviews. Her insight into architectural marvels and science behind building of Nellaiappar temple is an eye opener to many who are going to tread on that path.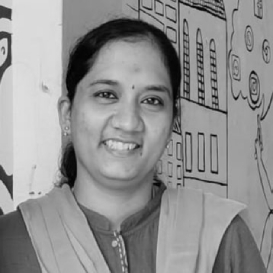 Ar.Saranya.K
Assistant professor
Ar. Saranya.K has 6 years of experience in the construction industry working on residential and corporate interiors and housing projects with reputed promoters. She is specialised in Construction technology and management from NIT Warangal an Institute of National importance. She is skilled in BIM softwares and construction project management. She has a very good academic record - a distinction holder both during undergraduation and post graduation and was specially appreciated for her contribution during her master's internship.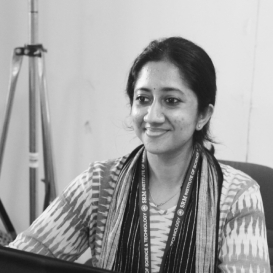 Ar.Sanchana.S
Assistant Professor
Ar.Sanchana.S holds a Master's Degree in Architecture (Urban Design) from CEPT University, and a Bachelor's in Architecture from the School of Architecture and Planning, Anna University. She has worked in the areas of research as well as design; in the capacity of a junior urban designer at Seagull Studio and as a research assistant at MIDS. She has also been involved in academics as Academic Associate at CEPT University and Visiting Faculty at SAP, Anna University.
Ar. Sanchana finds herself greatly motivated to design more healthy, and meaningful 'everyday spaces'. Her areas of interest include place-making strategies, landscape-based sustainable urban interventions, and evidence-based design. In life outside work, she loves reading, philosophy and cooking. She also dabbles in music and graphic design.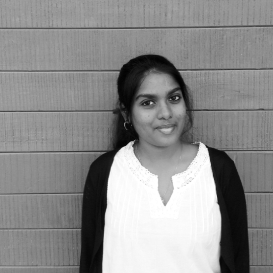 Ar.Monisa Arivuchelvam
Assistant Professor
As an Architect and an Interior Designer, Ar.Monisa strongly believes that "Architecture is not just about creating space but making it interact with the user".
She is a post graduate with MIAD (Masters in Interior Architecture and Design) from CEPT University, Ahmedabad with a Specialization in Building Energy Efficiency. Her research interests include Sustainability and Climate responsive Architecture.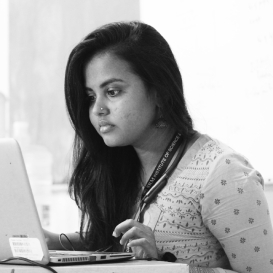 mithrat@srmist.edu.in
Architecture.Artist.Feminist
She passionately believes that Architecture should be inclusive and each space designed should be accessible to all user groups equally,Having focused on Retrofitting Urban spaces for accessibility in her dissertation in her post-graduation she also pushes her students to design spaces that are also inclusive to all user groups regardless of age and gender.
As an Architect / Landscape Architecture, she has 4 years of experience in this field. While at the industry she has handled small to large scale projects which includes residential, commercial and projects in the Hotel and Tourism sector that includes doing projects for the TAJ Group of hotels in the Maldives. Her interests lies in inclusivity in Architecture. While not doing Architecture she is busy designing and making jewellery and practicing other art forms. She believes that creativity should be beyond architecture which is her profession and believes in practicing the same.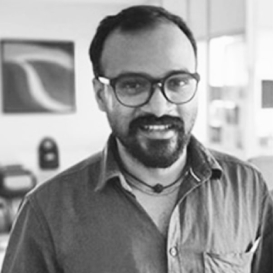 B.F.A, M.F.A
srinathj@srmist.edu.in
"The Principle of true art is not to portray, but to evoke". True to this famous quote by Jerzy Kosinski, Srinath is an artist specialised on varied spectrums of art like painting, sketching, miniature lathe works, carpentry, pop mural making.
A post-graduate in Fine Arts, with an experience of almost a decade, he is one of the most enthusiastic and creative people, beloved by the student community.
His eye for detail and his focus for the end result brings innovative outputs in the model making and delineation studio works.
His inputs for better presentation techniques bring a new dimension to the final product and he makes technically difficult joineries simplified and learning made easy and comfortable through hands-on sessions that students take with thorough interest and dedication.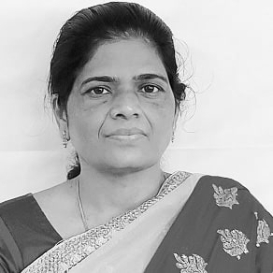 B.Arch. M.Arch
lilygra@srmist.edu.in
A postgraduate and research scholar, she has an experience of more than two and a half decades and has been a very systematic developer of concepts for ease of understanding to the next generation.
Her field of interest includes Passive Planning and Green Architecture. She has been a critical advisor for solution seekers on current problems inbuilt forms and creating an optimal solution for problem-free built forms for the future generation.
She has been a panel member to recommend safety measures and hassle-free service systems in Skyscrapers for many organizations. A highly cited researcher and being recognized for the same many times, her clear vision and her attitude towards perfection help to bring the same in the works of the students that she teaches. An architect with numerous paper presentations and publications to her credits, she is one of the senior members of the team.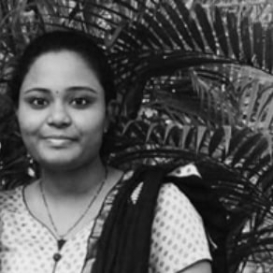 B.Arch. M.Arch
thulasig@srmist.edu.in
An enthusiastic person, she graduated from Hindustan Institute of technology and science. Her keen interest in academics leads her to pursue Masters in Architecture from the School of Architecture and planning, Anna University.
Her strong academic credentials sparkled with her Undergraduate thesis getting published in NIASA's Architectural Thesis 2013 by Council of Architecture. To further add to her credits, her Post Graduate thesis was recognised as the Best thesis by Construction Industry Awards hosted by Kattumana Thozhil Magazine.
She has keen interest in details and has always been on a pursuit of knowledge on Urban Design, Rural Design, Sustainable Architecture and Design Pedagogy and has co-presented on these topics in various conferences.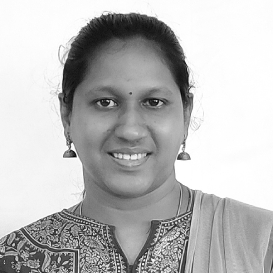 An enthusiastic and self-motivated person with a strong belief in achieving success through hard work has completed her post-graduation on Building Management.
She has participated in various international conferences and has presented a paper in an international conference - 'Architecture Engineering collaboration using BIM as a tool'. She has worked on a Cost-effective Energy Efficient Retrofitting proposal for Parsen Manre Commercial Project.
She has also worked as a Trainee Project Manager in L & T Construction Pvt Ltd for Apollo Proton Therapy Hospital, OMR, Chennai.
Her areas of specialization include Building services, Site Planning, Building Materials & Construction.
Her design pedagogy in teaching studio-based courses focusses on an empirical-based learning process which she achieves by organising various hands-on workshops.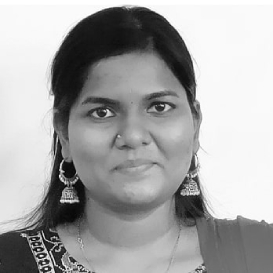 Kokila is an architect, (B.arch, M.arch Hindustan University ) She is deeply involved in design research and literature. Her interest areas are - adaptive reuse and indigenous crafts at its core. She has also had 5 years of teaching experience and has also published a paper on the Agro communityHer areas of specialization include Adaptive Reuse, Conservation of Heritage Structures, History of Architecture, Contemporary Design & Behavioural Architecture. She has taught various subjects in the School of Architecture and has constantly upgraded her skills by attending several Development programs, workshops, and courses in her area of interest.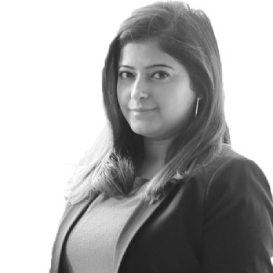 Pooza Kataria is an art and design enthusiast striving to create profound spatial experiences through her work. She procured a bachelor's degree in Architecture and Interior Design from the University of Pune in 2013. Further, she headed for MA to University of Arts London, UK, where she found her passion for art. Although she was pursuing MA in Interior and Spatial Design, there was a great influence on the fine arts environment and visits to various museums and art galleries triggered a deeper affinity towards it.
Pooja's artistic journey began with the research on meditative experience, during which pieces like 'Childhood Wood' and 'Blue Elude' transpired. Her installation 'Found Beyond' was very well received at the Kalaghoda Art Festival 2016, India and it opened different avenues. She has also made her mark in the prestigious "Trio Biennial 2017", Rio De Janeiro, Brazil. Recently her artwork "One Home" exhibited at Sculpture by the Sea, Bondi 2019 was rewarded by the Australian council under the category "New and innovative works". To her practicing art is equivalent to breathing and her art has given her opportunities to travel and exhibit her art in various parts of the world.
She also founded and is heading the firm 'DHI Atelier' for over 5 years and has expertise in the field of Interior Designing. She has executed many luxurious, high-end residential projects, and commercial projects in various cities.
She strongly believes in sharing what she learns, thus she grabs every chance of exchange of knowledge is it teaching at colleges or conducting workshops while remaining a student herself forever. She has taught in various colleges and is part of SRM since 2020. Her compassionate ways of teaching along with her creative approach have always won the hearts of students. She is always on her toes, planning events and carving learning opportunities for students and her colleagues.